24hour emergency flood damage cleanup and water removal services in Metro Atlanta, Alpharetta, Acworth, Buckhead, Canton, Decatur, Dunwoody, Kennesaw, Marietta, Sandy Springs, Smyrna, Vinings, Woodstock and North Ga areas. When disaster strikes call America's Restortion Services for 24/7 flood damage restoration services we specialize in flooded basements, flooded carpets, emergency flood water extraction and applied structural drying services. America's Restoration Services provides the best flood cleanup and flood restoration services throughout Metro Atlanta, surrounding areas and North Ga. We always respond immediately, onsite within an hour to any water damage or flood damage restoration services call we receive to help mitigate the loss. Protecting what matters most! Excellent customer service with satisfaction guaranteed!
24 Hour Emergency Flood Damage Cleanup in Atlanta
There are many unexpected incidents causing floods: plumbing issues, busted hot-water heaters, frozen/busted pipes, bathtub overflows, sink or washing machine leaking or Construction defects, foundation leaking basement, sump-pump failures, sanitary sewer back-ups, sewage, and toilet back-up. We are always here for you 24hours a day for any flood damage you may have. No problem too big and no job too small, we always protect what matters most!
America's Restoration Services provides expert commercial and residential property Water Damage Restoration and Flood Restoration Services. We always respond immediately to mitigate your loss and excel at limiting the water damage if possible, for mold damage control and prevention in your home or business.
We offer 24/7 emergency water removal, flood damage restoration and certified structural drying services. We work quickly and efficiently to extract standing water before mold and mildew take control of your property making it an unsafe environment or uninhabitable.
Specializing in water damage mitigation & water extraction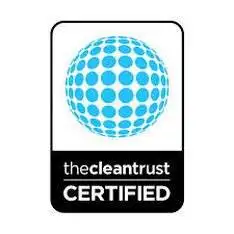 Serving Metro Atlanta and surrounding areas, we work around the clock, 24/7, arriving within minutes of your call, responding with the latest and most powerful extraction equipment available. We place such an emphasis on mitigation and fast water extraction because it reduces repair cost, drying time and further damage. Saving time and money is an important factor when dealing with water damage, our fast drying system will give you piece of mind within days. We will walk you through every step of the way!
The water damage restoration process
Step 1: Contact Us 24/7 for Satisfaction Guaranteed (706)994-7911
Step 2: Damage Inspection and Assessment
Step 3: Water Removal/Water Extraction
Step 4: Drying and Dehumidification
Step 5: Cleaning and Sanitizing
Step 6: Restoration